Tzora Classic Foldable Mobility Scooter
This Item Has Been Discontinued Please CLICK HERE To Return To Main Scooter Menu.!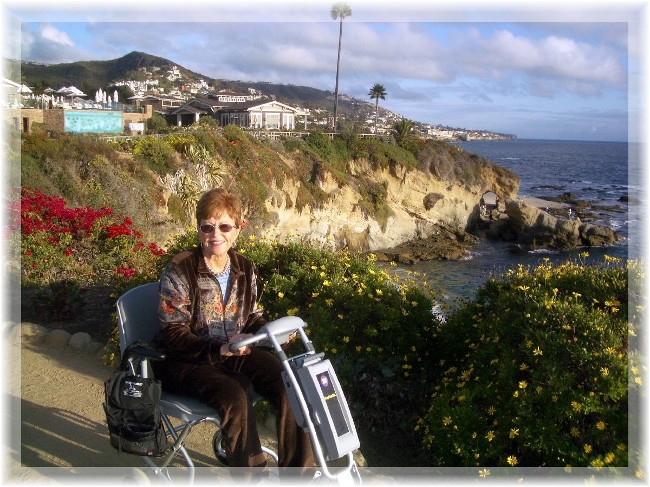 The Classic Is The World's First Foldable Mobility Scooter Ever Made. It Is Made Of A Steel Tubular Frame Weighting Only 59 Pounds. The Classic Easily Folds Into A Small Compartment That Will Fit In The Trunk Of 'Any' Car, SUV, Mini Van or Truck.


The Classic Also Easily Disassembles With The Heaviest Part Weighting Only 28 Pounds.

| | |
| --- | --- |
| The Efficient design and construction combined with contemporary styling of the Classic, gives you outstanding portability as well as the confidence you need to travel anywhere you want, any way you want.6 | |
| | |

The Efficient design and construction combined with contemporary styling, gives you outstanding portability and confidence you need to travel anywhere you want any way you want.

The luxurious Com-For-Fit seat with Memory Foam comes standard, as does the comfortable ride and the stability to do easy stable transfers.
The Classic is the the world's first folding mobility scooters ever made. It is known for being extremely stable due to its amazing engineering and four point seat structure. Most all scooters have a center seat post for the seat to be attached. That designed becomes very unstable on inclines due to the center of gravity. The Lexis-Light four point design gives you 45% more stability on inclines than a scooter that uses a center seat post.

The Classic is the perfect transportable scooter. With the heaviest part weighting only 28 lbs, it is one of the world's most Portable, Adjustable & Comfortable scooter available. The Classic is only 22" wide and and has a very efficient high torque motor with a strong ability to climb even steep inclines, ramps and hills. Due to The Classic's innovative front wheel articulation, The Classic offers 4-wheel stability with 3-wheel maneuverability.

Compact design and ultra light weight
Easily Folds Into One piece only weighing 59 pounds
Folded Dimensions 30.5"x 1

4

.75" x 21.9"
Fits easily into the trunk of (any car)
Articulating front wheels

Four Point Design


Center Seat Post Design

...

Battery Light Indicator
Keyed Ignition
Delta Tiller
Deluxe ABS Memory Foam Padded Seat
Flat Free Easy Ride Tires
Adjustable Folding Tiller
Folding Frame
Light Weight Alloy
Speed Control
Reverse
Steel Tubular Frame
Easily Folds
Fits In The Trunk Of Any Car
Front Wheel Drive
Basket (Under Seat Basket & Front Basket)
Battery Backup "Optional"
Car Charger
Electronic Automatic Brakes
2 Full Year Warrantee


The Classic Has A Finger Touch Reverse And An Automatic Electronic Braking System. The Classic Is Also Equipped With Left And Right Hand Controls For Users That Only Have Use Of One Hand.
Note: Be Sure That When Comparing Other Scooters That It Has Reverse & A Electronic Automatic Braking System (Not Simply Friction Hand Brakes Like A Bicycle)
Customer Survey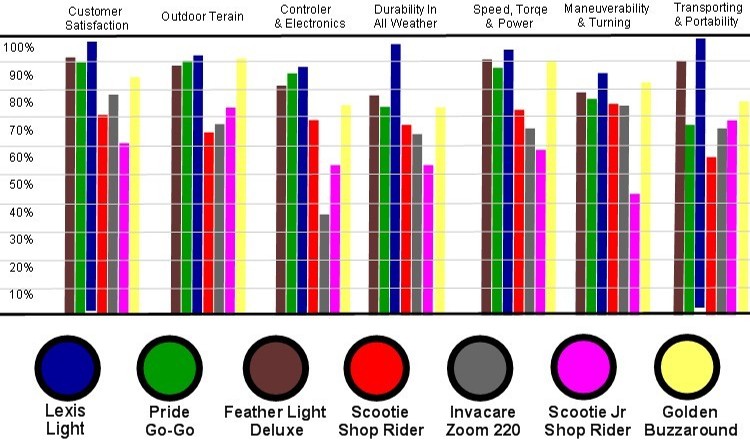 Similar Product Comparison
| | | | | | | |
| --- | --- | --- | --- | --- | --- | --- |
| | Weight | Warranty | Wheels | Range | Turning Radius | Capacity |
| Classic | 59 lb | 2 Year | 2 x 8 | 10 Miles | 28 Degrees | 270 lb |
| Zoom 220 | 95 lb | 1 Year | 2 x 6 | 8 Miles | 28 Degrees | 220 lb |
| Scootie | 61 lb | 9 Months | 2 x 8 | 7 Miles | 29 Degrees | 225 lb |
| Scootie Jr. | 78 lb | 1 Year | 2 x 8 | 7 Miles | 33 Degrees | 250 lb |
| Go Go | 87 lb | 1 Year | 2 x 7.5 | 7 Miles | 32 Degrees | 250 lb |
| Buzzaround | 113 lb | 1 Year | 2 x 8 | 10 Miles | 32 Degrees | 300 lb |
| Feather Light | 69 lb | 1 Year | 2 x 8 | 9 Miles | 28 Degrees | 280 lb |
| Garnet | 97 lb | 9 Months | 2 x 8 | 8 Miles | 31 Degrees | 225 lb |
| X-Tra Light | 97 lb | 6 Months | 2 x 8 | 8 Miles | 31 Degrees | 250 lb |
| Supper Light | 102 lb | 6 Months | 2 x 8 | 9 Miles | 28 Degrees | 250 lb |
..

The Compact foldable design of
the Classic allows you to
easily fold it into one lightweight
portable piece, or two more
manageable pieces. It is easy to see
why the the Classic has been
given the highest rating in its class,
(Five Star) in design.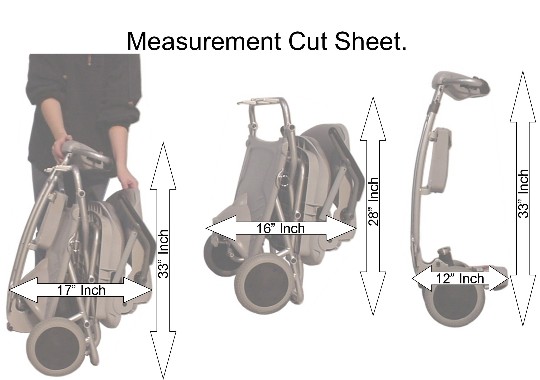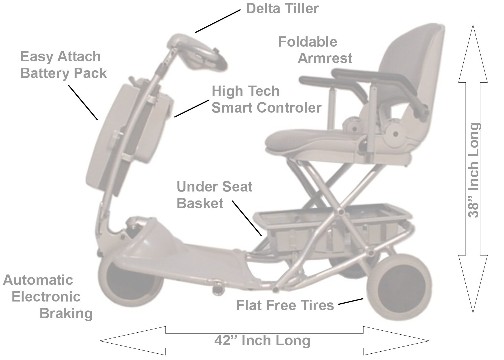 Accessories
The Handy Scooter Coach

OPTIONAL SCOOTER COACH

The Patented Locking Scooter Coach is now available for the Foldable Classic Scooter. The Scooter Coach is a water proof trailer that allows you ten times the capacity to bring things along with you that you would normally leave behind as ell as a piece of mind knowing your items are under lock and key. The Scooter Coach not only can serve a safe locking cargo, it can also serve as a ice cooler to keep food and drinks cold as it is completely water tight and water proof with a weight capacity of 500 pounds.

The Handy Scooter Coach Has A Universal Design That Can Offer You A Completely New Aspect Of Mobility, Restoring Your Ability To Take Many Things With You That You Would Normally Just Leave Behind.
2nd Battery Pack Included Free

Wow, Now you receive a 2nd Battery Pack Absolutely Free. Never Be Without Power.

Foldable Cup Holder Included Free

Easily fastens to the round tubing of the custom delta tiller. Can be installed on the left or right.

Receive A Free Front Basket.

Your front basket snaps on and off in seconds and has a weight capacity of 40 pounds.

Receive A Free DC Car Charger In Addition To The AC Home Charger.

Now charge your Classic from your vehicle. No need to take your Classic or its battery indoors unless you wanted to.

Receive A Free Under Seat Basket In Addition To The Free Front Basket.

The Under Seat Basket holds your extra battery pack, groceries, purse and many other items perfectly.

Receive A Free DX Halogen Head Light With Dual Pitch Horn.

The DX Halagen Head Light cast a bright wide beam of light and has a built in dual pitch sound that get peoples attention without alarming startling them.

All Weather Nylon Travel Cover Included Free.

Clear Identification Name Tag Window.

High Quality Non-Stick Zipper.

Velcro Pouch

Carry Handel

Protects Against Scratches and Damage.













Overall Dimensions




Folded Dimensions



Weight (Total)

Front Section
Rear Section

Range (approximate)
Battery
Ground Clearance
Turning Radius
Tire Size
Speed

Seat Dimensions
Width
Depth

Back Rest Height
Seat Height From Floor-pan

Electronic Brakes
Regenerative & Dynamic
Additional Braking
Front Wheel Drive

Power Source
Plug-In-Battery
Universal Charger

Incline Stability

Structural Capacity

Optional Lift

42 Length
22 Width
38 Height

31 Height
18 Thickness
22 Width

59 Pounds
31 Pounds
28 Pounds

10 - 15 miles
(Airline Friendly)
3.65
29
8 Foam Filled Flat Free
Up to 4.8 MPH


18
18.5

18
20

Yes
Posi-Lock Electric
Transaxle
Yes
12 Volt Battery Pack
FAA Approved Non-Spill

-

able
110V OR 220V

10 degree -15% grade

270 Lbs.
The Tzora Clasic A Durable High Quality Automotive Finish That Is Extremely Resistant To Scratches & Chips, However In The Event You Would Like The Ability To Touch Up Scratches If They Should Occur Over The Years We Have Made Touch Up Paint Available Free With Every Order.
The Classic Also Now Comes Standard With A Accessory Receiver Allowing You To Adapted Or Add Things Like A Rear Basket, Ridged Oxygen Tank Holder, Crutch Holder Or Pull A Trailer Like The Scooter Coach.
Optional Lift

Only 22 Lbs
Powered Directly From The Classic Scooter
Works With Any Vehicle
Learn More Here!
One Full Year In Home Service Limited Warranty.

Your new Classic scooter comes with a full One Year In Home Service Warranty and a second year on parts only. Stop worrying about who would repair your scooter or how you would get your scooter to them. This warranty has you covered! We will send a trained professional repair technician directly to your home in the event your scooter should need repair. We cover the entire United States. The map below indicates the location of our service affiliates.

Personalize your new scooter. Its Free & Easy, Simply select letter of font style below you like and enter it in the order form along with the name or text you would like to use to personalize your new scooter.

A

B

C
D
E
F
G
H
I
J

| | |
| --- | --- |
| | We include a Oxygen Tank Holder Free with the purchase of your new Classic scooter. This Oxygen Tank Holder will hold most any size tank. The chart shown on the left indicates with a green arrow all tank sizes this tank holder will accommodate. Also included free are all items listed below. |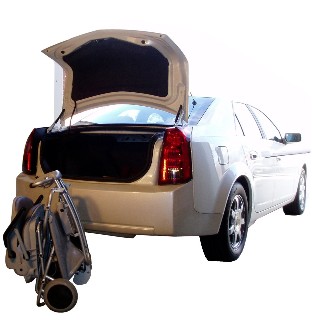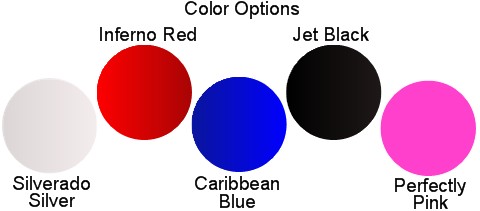 The Tzora Classic Foldable Scooter