Kathleen Funke
340 Illinois Drive
Rantoul, IL 61866
January 22, 2013

Customer Service Department
Discover Your Mobility Inc.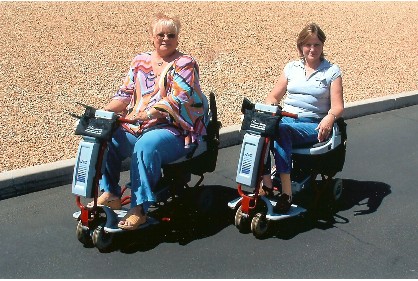 Re: Letter from Discover Your Mobility 1/13/2013

I Kathleen Funke
To Whom It May Concern:
I brought the (two) Lexis Light Scooter for my husband and I. We both love the scooter. We had a regular handicap scooter with a lift but we are elderly and it was hard for us to operate the lift and scooter. It was very heavy and bulky and took up a lot of room in our vehicle.
The Lexis Light is a breeze to handle. I recommend if you are handicap this is a valuable tool. The scooter is lightweight, comes apart easily and would fit in my trunk. The only thing we noticed between the heavier scooter and the Lexis Light was the Lexis Light is Slower on grass, which is not a problem for us.

Sincerely
Kathleen Funke