Mobility Rebate
Automobile manufacturers offer "Mobility Programs" providing rebates to disabled drivers for the installation of adaptive equipment. Rebates are available for any new vehicle, whether purchased or leased. Most lifts and carriers are eligible for reimbursement under the terms of the mobility programs as listed below.

Please note that these rebates are offered by the vehicle manufacturer and not by Roll-A-Ramp® or Discover Your Mobility.
Vehicle Manufacturer Mobility Rebate Programs

Manufacturer

Brands

Program Name and
Link to Apply

*Maximum
Rebate Available

Acura
Acura
Acura Mobility Program
$1000
Audi
Audi
N/A
N/A
BMW
BMW
N/A
N/A
Chrysler
Chrysler, Dodge, Jeep
Chrysler Automobility Program
$1000
Ford
Ford, Lincoln, Mercury
Ford Mobility Motoring Program
$1200
General Motors
Buick, Cadillac, Chevy, GMC
General Motors Mobility Program
$1000
Honda
Honda
Honda Customer Mobility Assistance Program
$1000
Hyundai
Hyundai
Hyundai Mobility Program
$1000
Jaguar
Jaguar
Jaguar Mobility Program
$1000
Kia
Kia
N/A
N/A
Lexus
Lexus
Lexus Mobility Program
$1000
Mazda
Mazda
N/A
N/A
Mercedes
Mercedes
N/A
N/A
Mitsubishi
Mitsubishi
N/A
N/A
Nissan
Nissan
N/A
N/A
Subaru
Subaru
Subaru Mobile-It Ease Program
$500
Suzuki
Suzuki
N/A
N/A
Toyota
Toyota
Toyota Mobility Program
$1000
Volvo
Volvo
Mobility by Volvo
$1000
Volkswagen
Volkswagen
N/A
N/A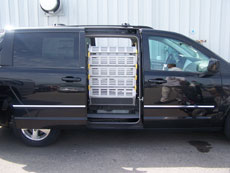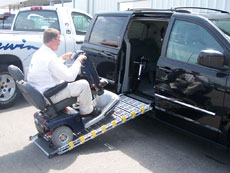 *Subject to change without notification. Please check with the manufacturer for up-to-date rebate amount.

There are also a wide variety of state and federal programs available to financially assist you with your wheelchair carrier or scooter lift purchase. Please call the numbers as indicated to find out if you qualify for assistance.