TLE (Top Lip Extension)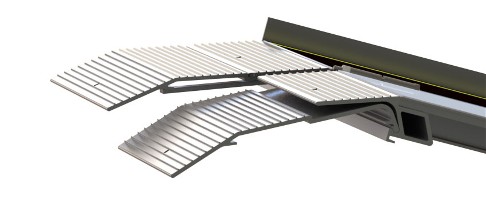 Optional Top Lip Extension (TLE) will increase the reach of the SUITCASE Signature Series ramp by extending the lip from the standard 3" length to 9". The EZ-ACCESS TLE is unique because it can be added or removed as needed, eliminating the need for a large ramp inventory. Shipped as a pair.
TLE Specifications - Fits SUITCASE® Advantage Series, SUITCASE® Advantage Series, and TRIFOLD® Advantage Series

This optional accessory was created to extend the usefulness of your SUITCASE® or TRIFOLD® Advantage Series ramp by increasing the standard 3" top lip to become 9", allowing the portable wheelchair ramp to clear the rear bumper of SUVs and vans. Easily attaches to standard lip. Three-year limited warranty. Made in the USA.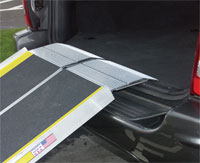 | SPECIFICATIONS | TLE |
| --- | --- |
| Made of aluminum | √ |
| Non-skid surface | √ |
| Usable size ( H x L x W ) | 8½" x 13⅞" x 2⅜" |
| Weight ( lbs.)* | 5 per set |
| Weight capacity ( lbs.) | 500 |
| For wheelchairs & scooters | √ |